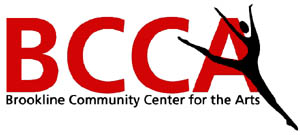 | | | |
| --- | --- | --- |
| | Summer Ballet, Jazz & Modern Classes at BCCA | |
| | |
| --- | --- |
| Drop-In on any class or Pre-register! | July 9, 2004 |
Dear Dance Lovers,
Check out our summer line-up...
Join us this summer for a phenomenal line-up of Modern, Jazz, and Ballet classes at the BCCA! Check out the schedule below and click on any class code to read a detailed description of the course.
Click here to view our complete Summer Course Catalog (5.5 M)...
Jazz Dance Classes
CD053: Jazz Dance with Adrienne Hawkins
Tuesdays & Thursdays, 6:00-7:30pm, 6/29 through 8/26
CD055: Jazz Dance with Adrienne Hawkins
Saturdays, 11:00am-1:00pm, 7/3 through 8/28
CD046: Jazz Dance with Lisa Simon
Sundays, 11:30am-1:00pm, 7/11 through 8/29

Modern Dance Classes
CD030: Movement and Contact Improvisation with Patrick Crowley
Mondays, 6:00-7:30pm, 7/5 through 8/23
CD127: Modern Dance with Lorraine Chapman & Patricia Estorino
Mondays, 7:30-8:45pm, 7/5 through 8/23
CD049: Modern Dance with Dorothy Hershkowitz
Tuesdays & Thursdays, 9:30-11:00am, 7/6 though 7/22
CD135: Intermediate Modern Dance with Meghan McLyman
Wednesdays, 6:00-7:30pm, 7/7 through 8/18
CD062: Mixed Abilities Movement & Dance with Erica Sigal
Thursdays, 5:30-6:30pm, 7/15 through 8/12
CD139: Elemental Dance Intensive with Malinda Allen
Sundays, 1:00-3:00pm, 8/15 through 9/5

Rates & Discounts
Some of the above classes have already started, but it's not to late to Drop-in for any class. Drop-in rates vary between $12 and $14 per class. See course descriptions for details.

Discounts are available with pre-registration or class passes through the BCCA. Purchase a multi-pass or super-pass and get $1-$3 off the drop-in rate each time you come. Call or click here for more info.
Learn more about the BCCA...
email: dan_y_marshall@bccaonline.com
voice: 617-738-2800
web: http://www.bccaonline.com

| | |
| --- | --- |
| | |